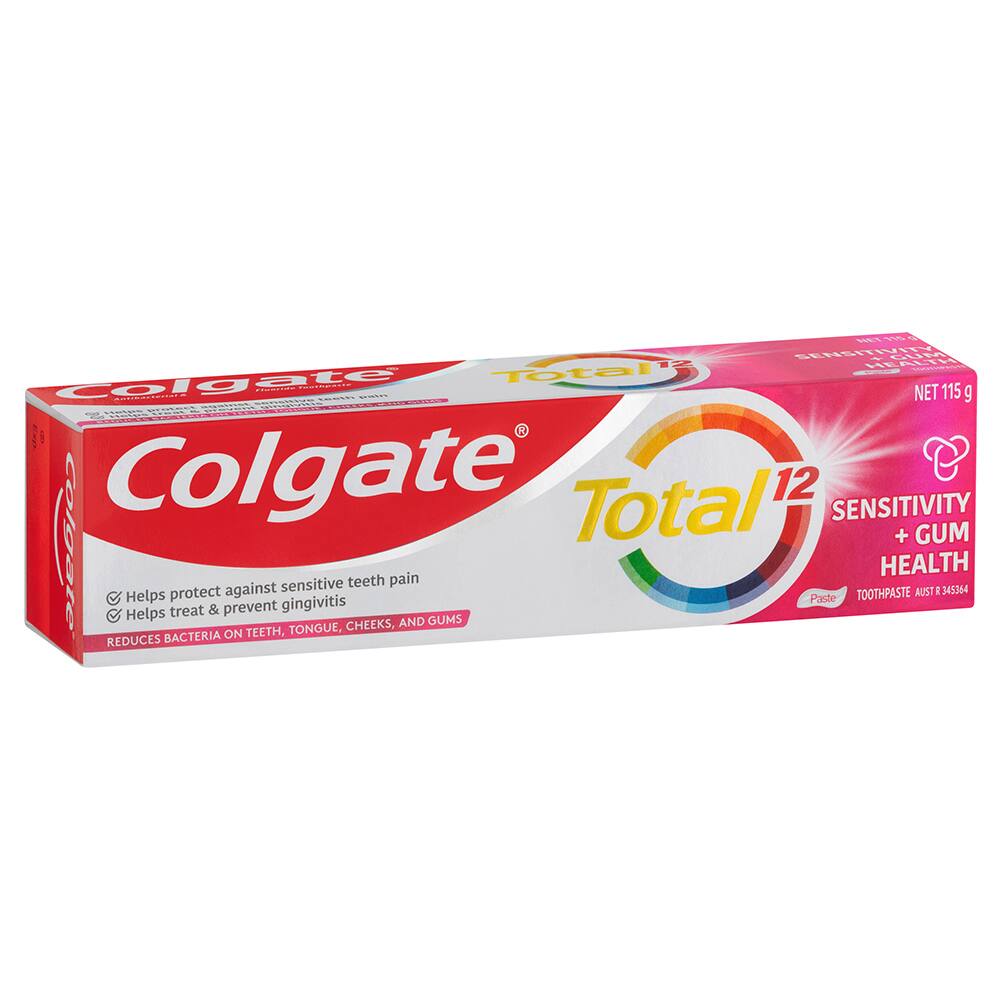 Colgate® Total® Gum Health Toothpaste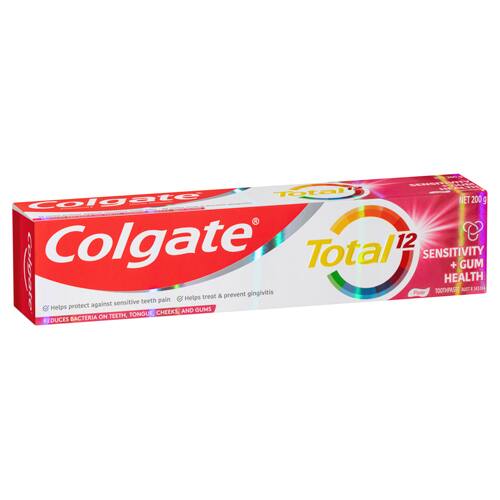 Colgate Total Gum Health Toothpaste Thumb 1
Colgate Total Gum Health Toothpaste Thumb 2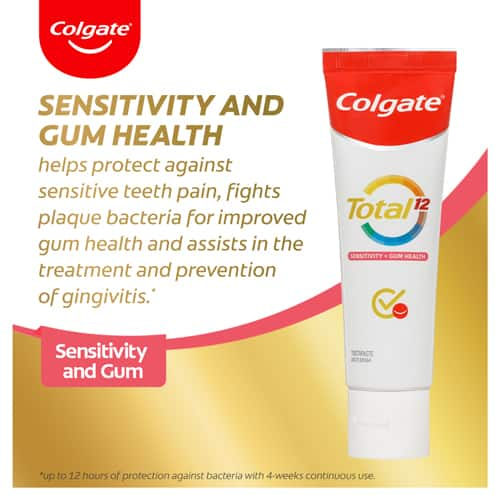 Colgate Total Gum Health Toothpaste Thumb 3
Colgate Total Gum Health Toothpaste Thumb 4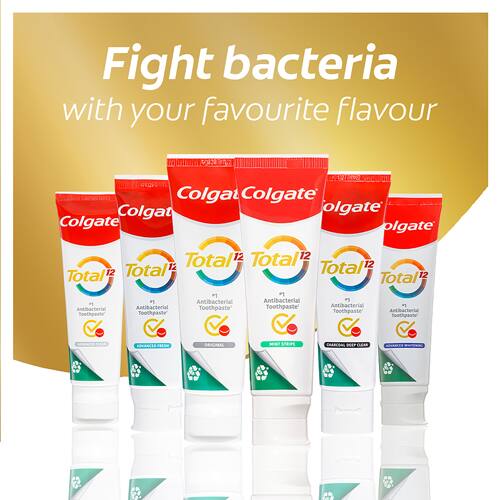 Colgate Total Gum Health Toothpaste Thumb 5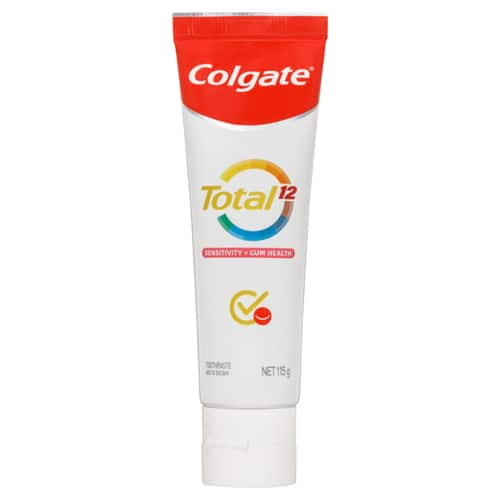 Colgate Total Gum Health Toothpaste Thumb 6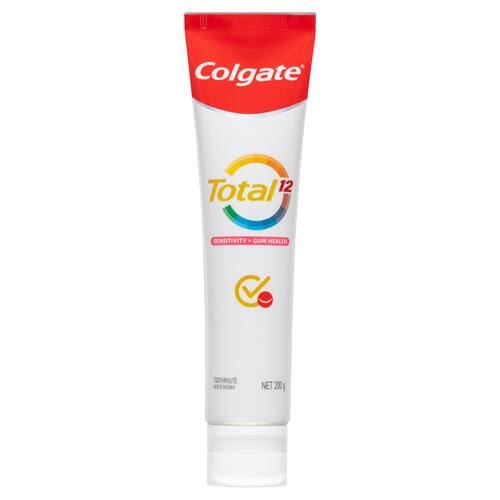 Colgate Total Gum Health Toothpaste Thumb 7
Colgate® Total 12 Sensitivity and Gum Health Toothpaste
Colgate Total Sensitivity and Gum Health Toothpaste helps protect against sensitive teeth pain, fights plaque bacteria for improved gum health and assists in the treatment and prevention of gingivitis.

1. Up to 12 hours of protection against bacteria with 4-weeks continuous use

Fluoride Content
Sodium Fluoride 0.32% w/w (equiv. to 1450 ppm F).

Colgate Total 12 Sensitivity + Gum Health Toothpaste
Active ingredients: Zinc Oxide, Zinc Citrate Trihydrate, Sodium Fluoride and Silicon Dioxide
Pack sizes: 115 g and 200 g
Helps protect against sensitive teeth pain. Helps treat and prevent gingivitis
ALWAYS READ THE LABEL AND FOLLOW THE DIRECTIONS FOR USE.
Do not swallow. Not recommended for children 6 years or less.
Fights bacteria build-up along the gum line to improve gum health1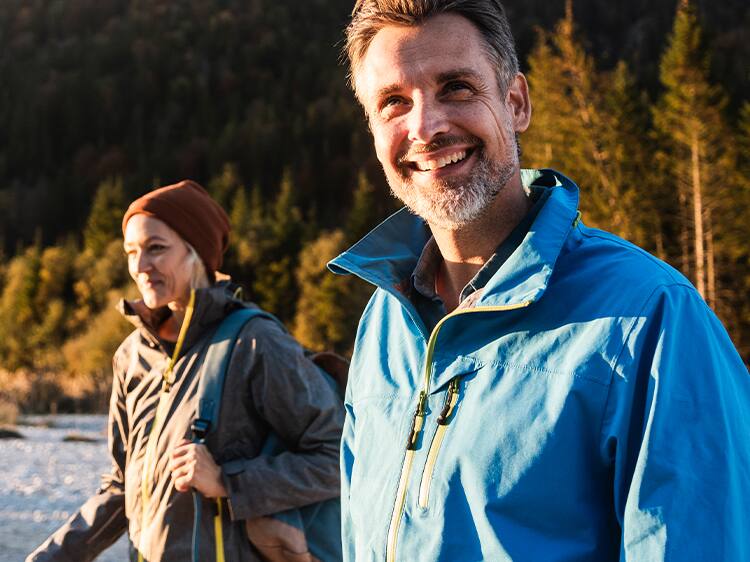 Excellent protection against gums problems, stains, tartar and cavities1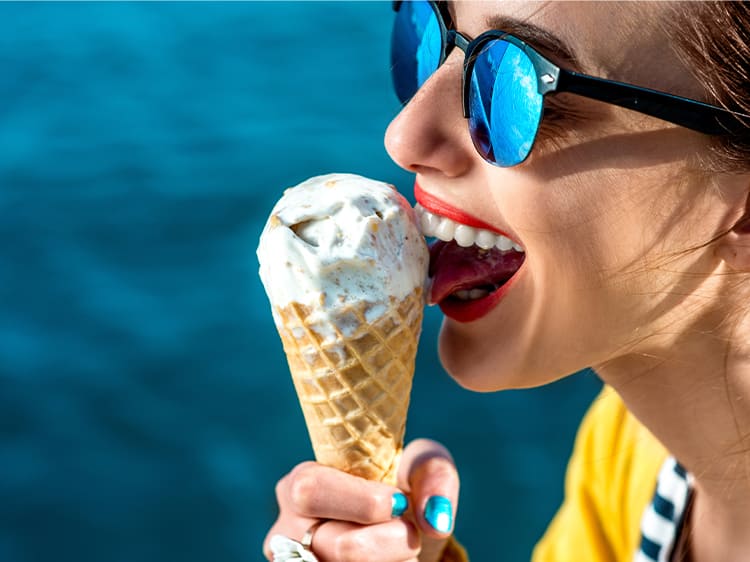 Clinically proven 12hr antibacterial protection1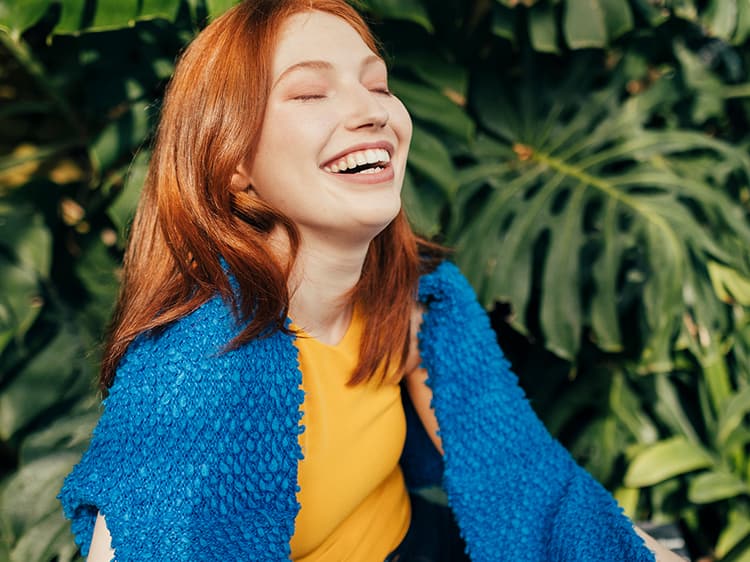 Works with your mouth natural biology