What is Greatness?
It's what's inside every high-performer. Greatness is always demanding more. Demanding more from yourself, pushing your limits, to go further, faster, stronger than ever before. We are inspired by those who, in challenging the landscape and the elements, challenge their own limitations. Greatness, too, is demanding more from everything you use. Some people were made for Greatness. Colgate Total is made for them.
Colgate Total. Made for greatness.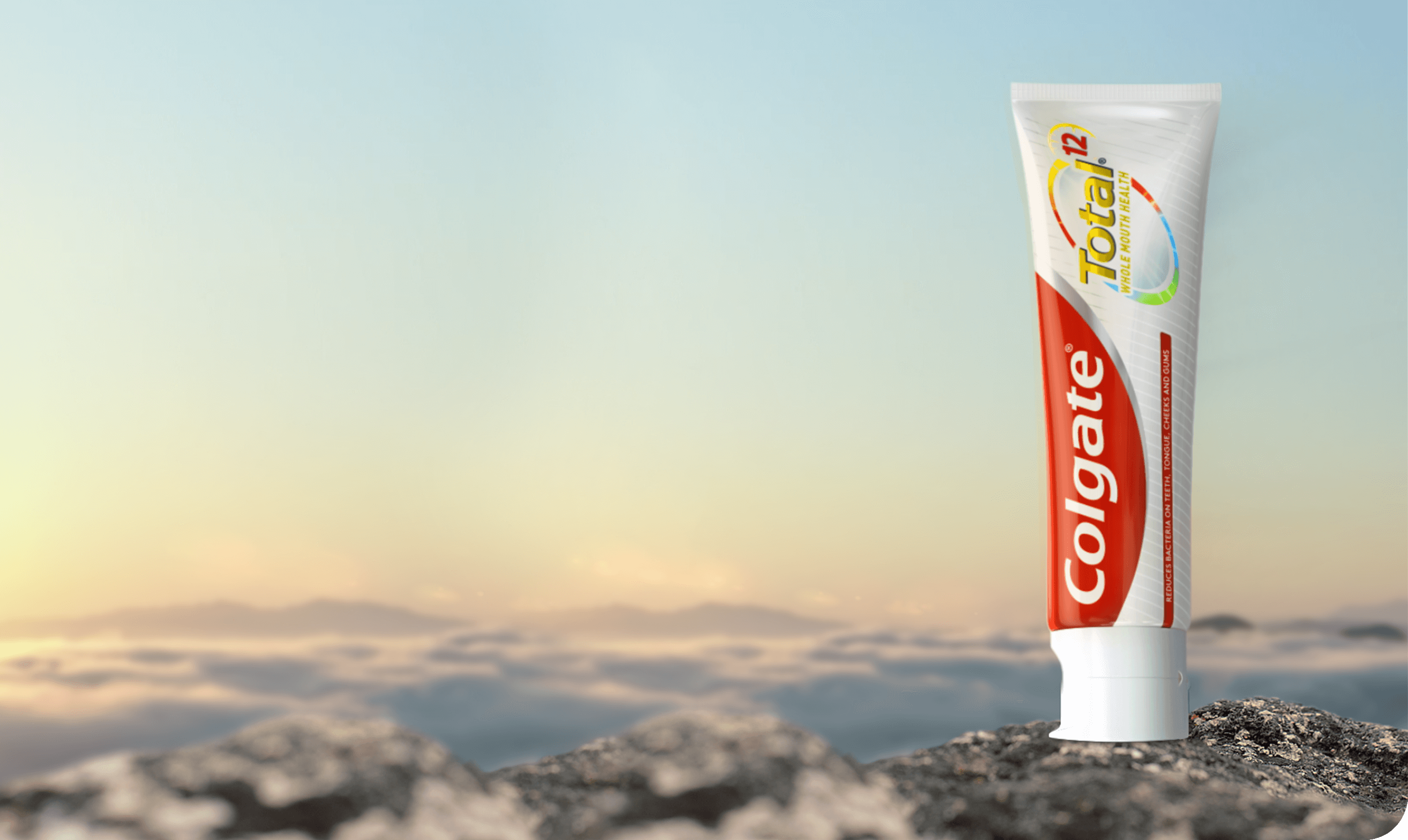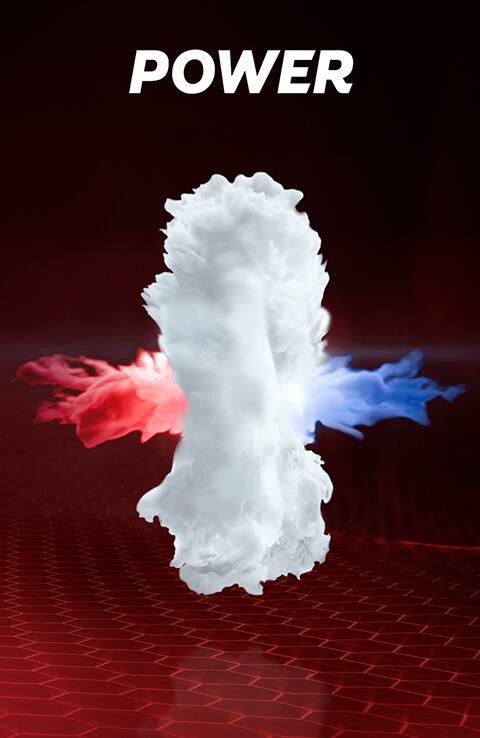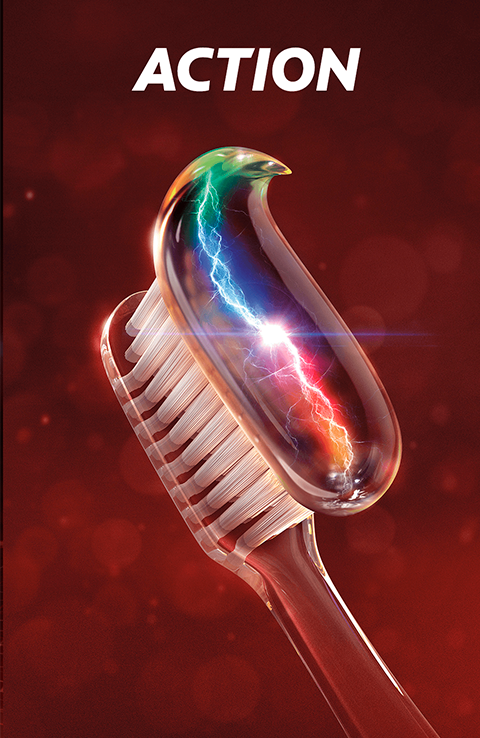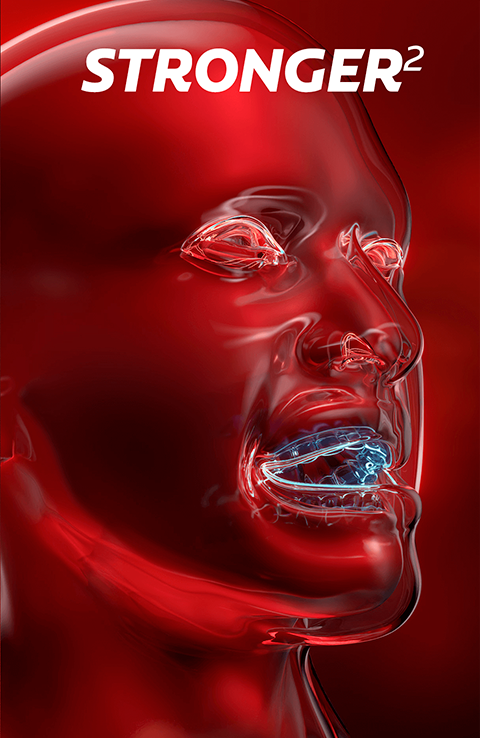 1. Image for creative visualisation purpose only.
2. Fights plaque and protects teeth against plaque / bacteria vs. a regular fluoride toothpaste.
3. Against bacteria with 4 weeks continous usage V.S. a non-antibacterial fluoride toothpaste.
COLGATE TOTAL MAKES YOUR MOUTH STRONGER*
*fight plaque and protects teeth against plaque/bacteria vs. a regular fluoride toothpaste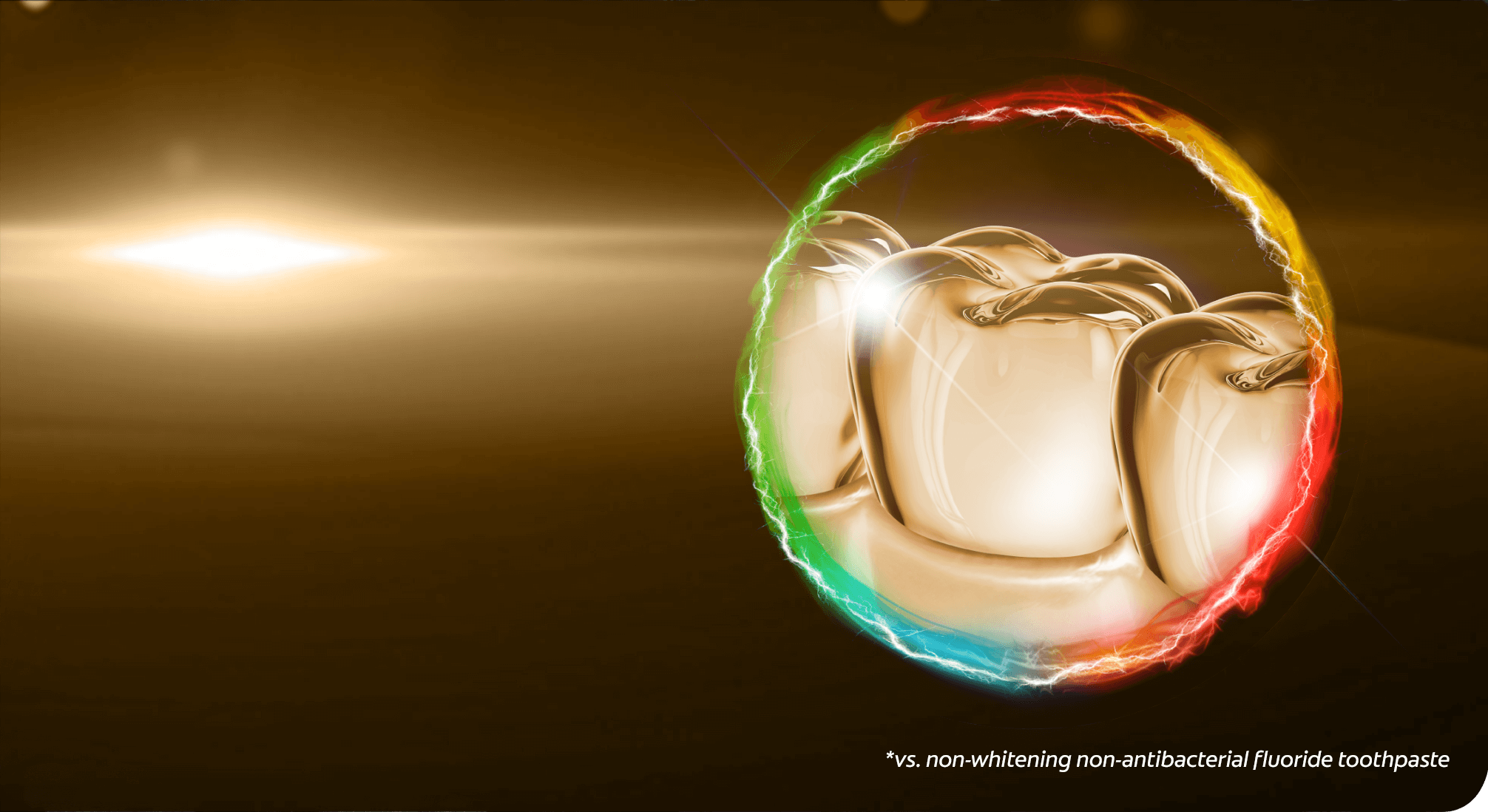 Whitening
Colgate Total is clinically proven to help remove surface stains to give you a whiter smile*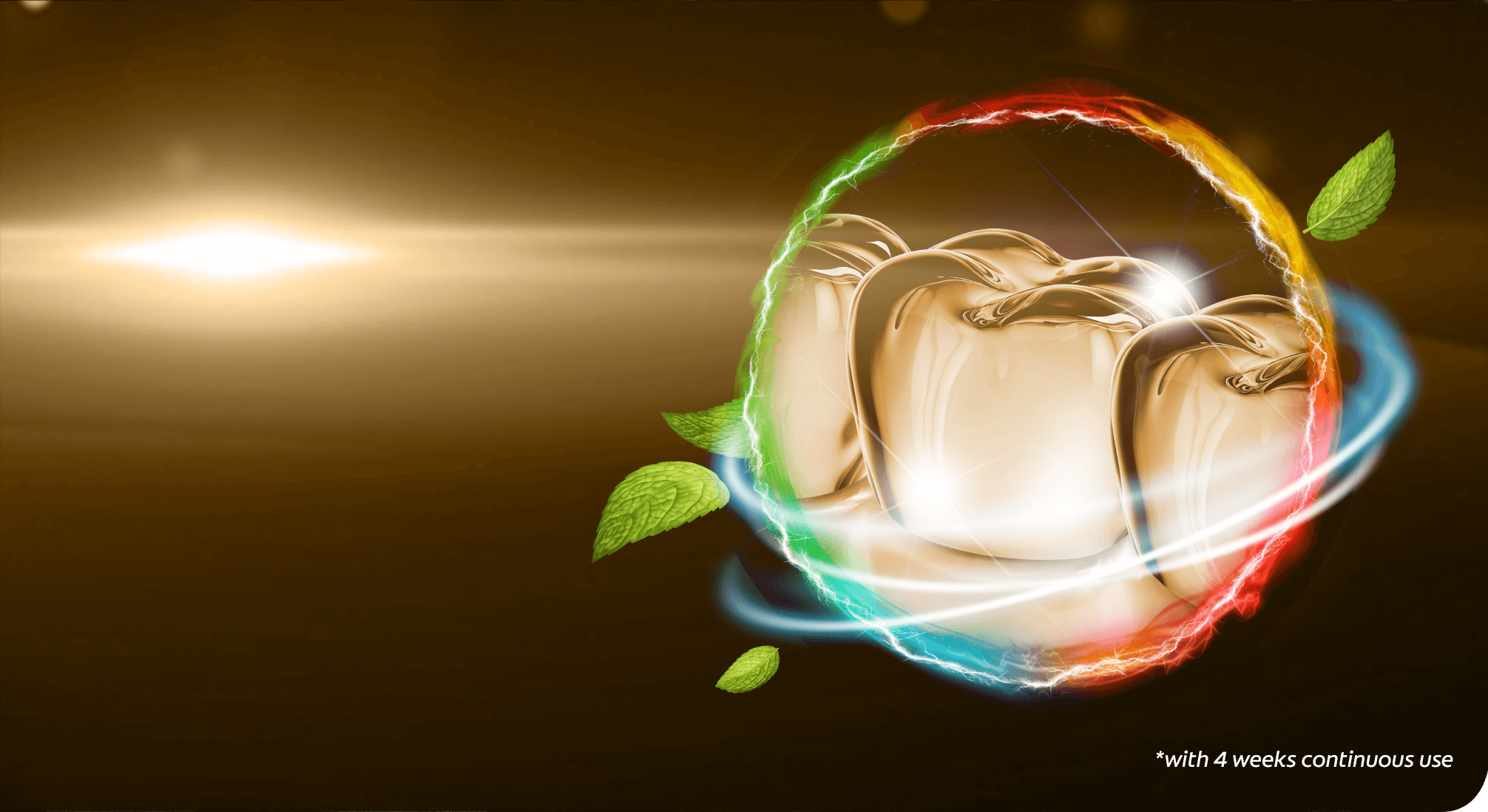 Fresh Breath
Colgate Total neutralises odours associated with bad breath to give you long lasting healthy fresh breath*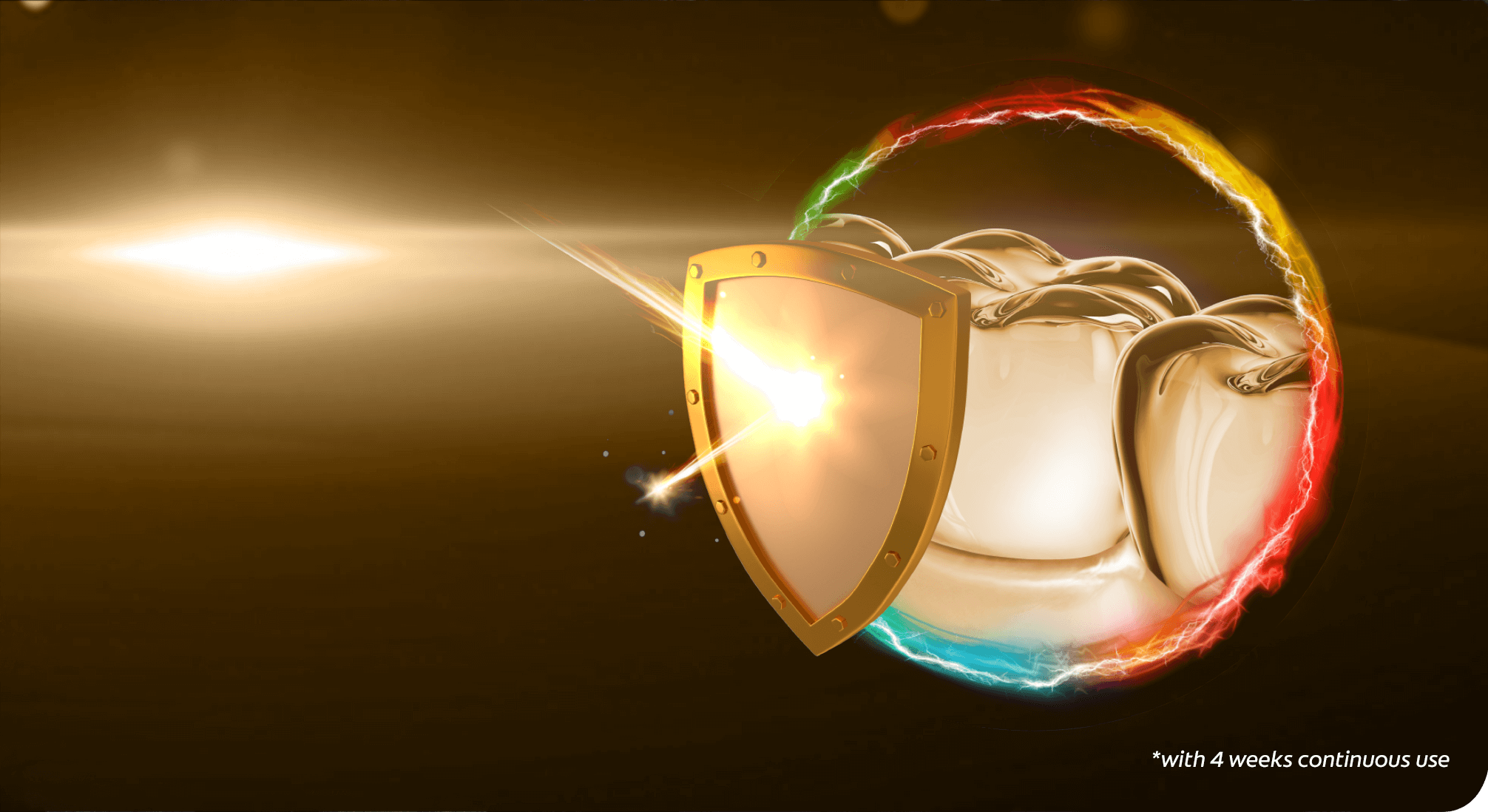 Fights Cavities
Colgate Total's unique formula is clinically proven to protect against cavities and tooth decay*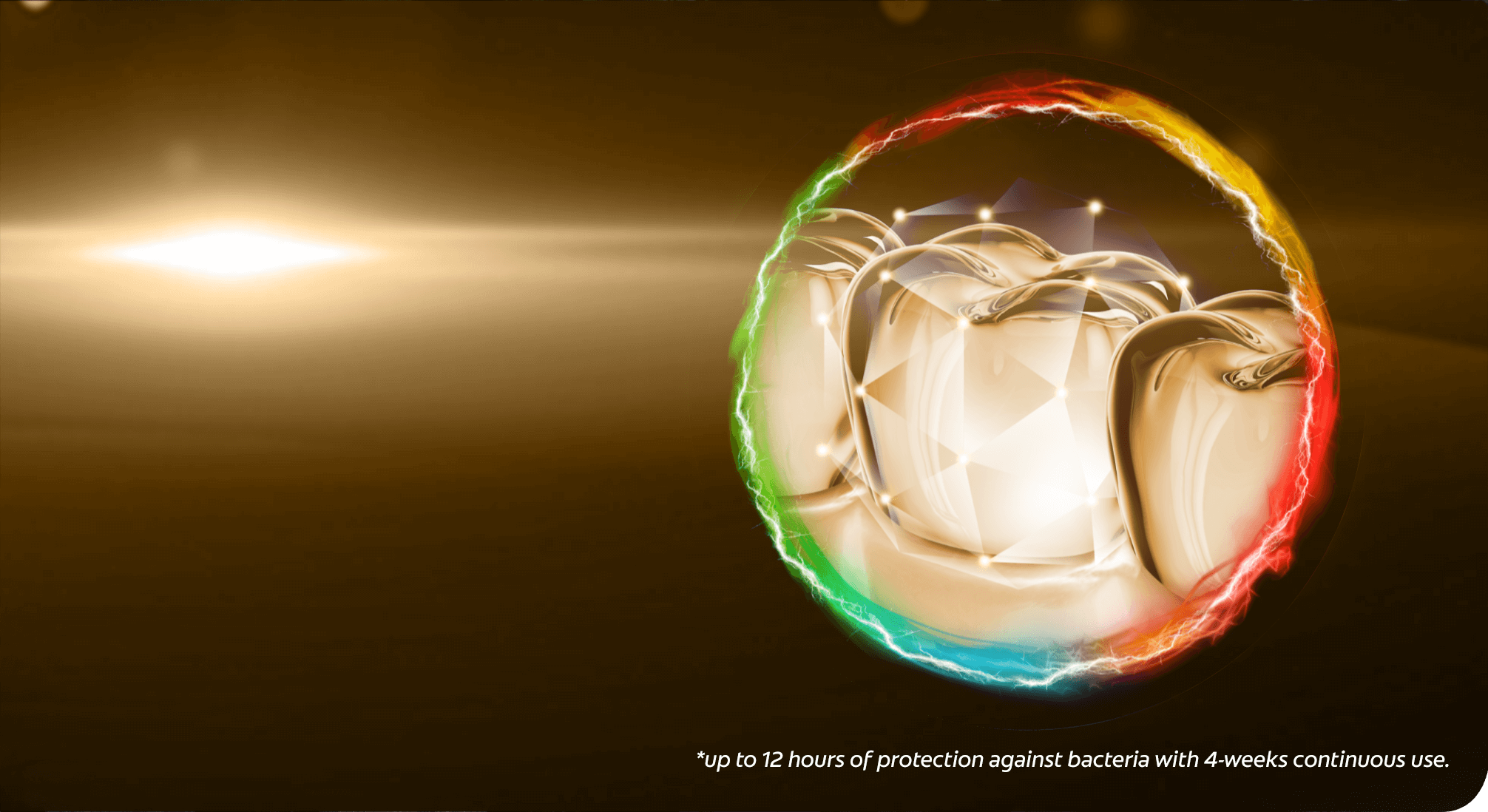 Strengthens Enamel
Colgate Total fights bacteria for 12 hours and keeps your enamel strong & protected*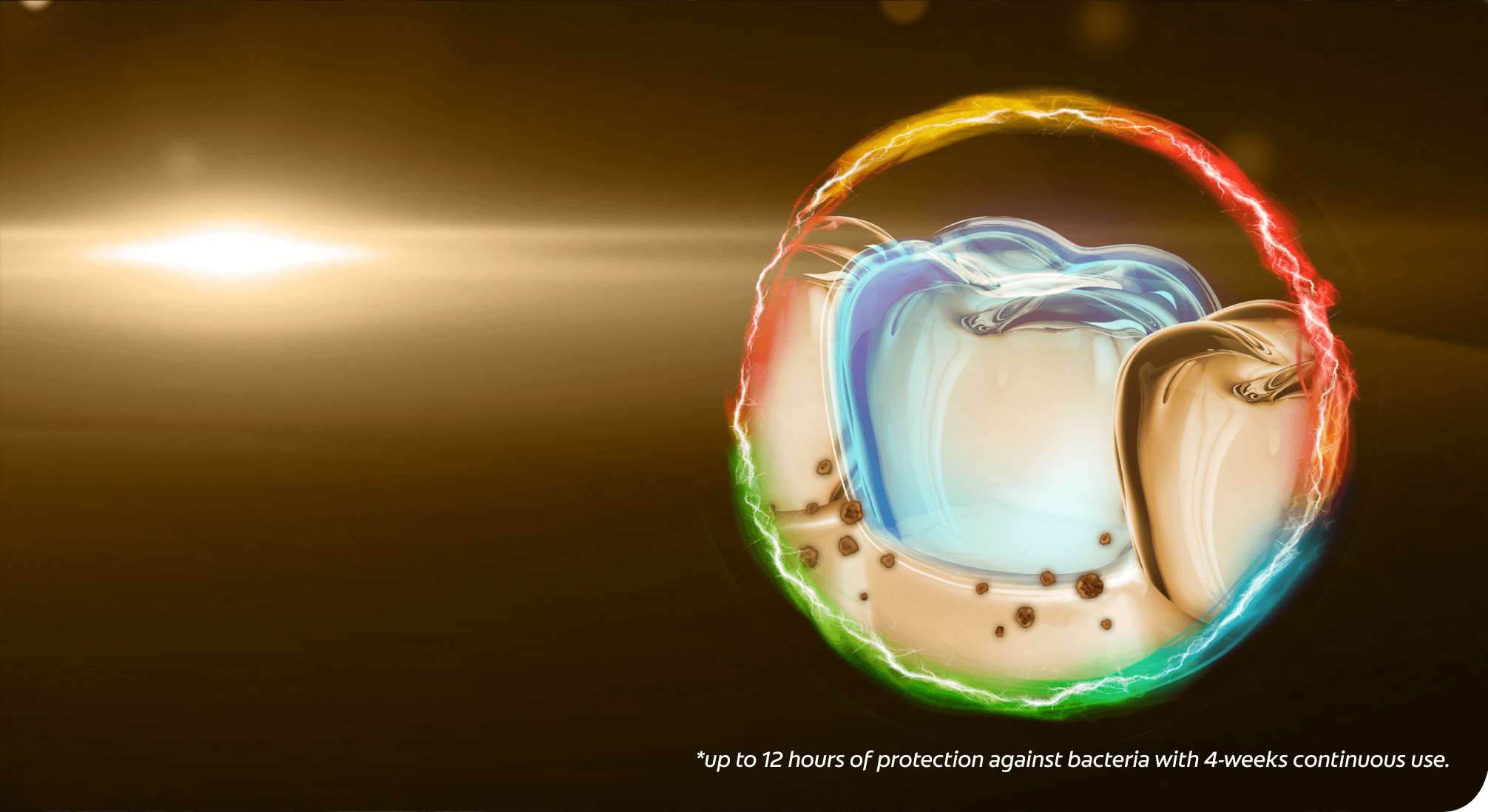 Prevents Plaque
Colgate Total's antibacterial formula reduces plaque build-up and forms a protective layer that continues to fight bacteria for 12 hours*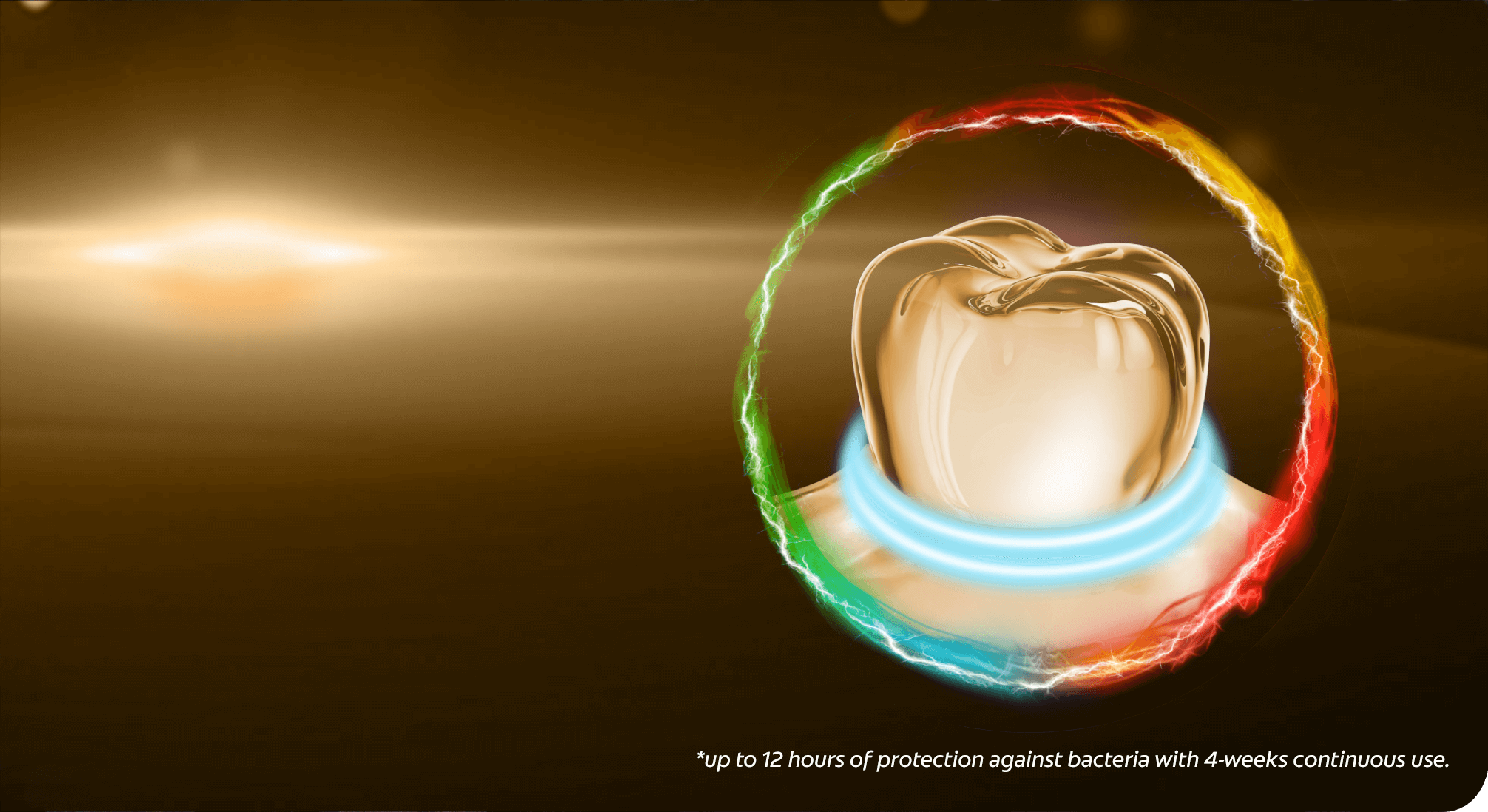 Supports Gum Health
Colgate Total fights bacteria build-up along the gum line and promotes gum health.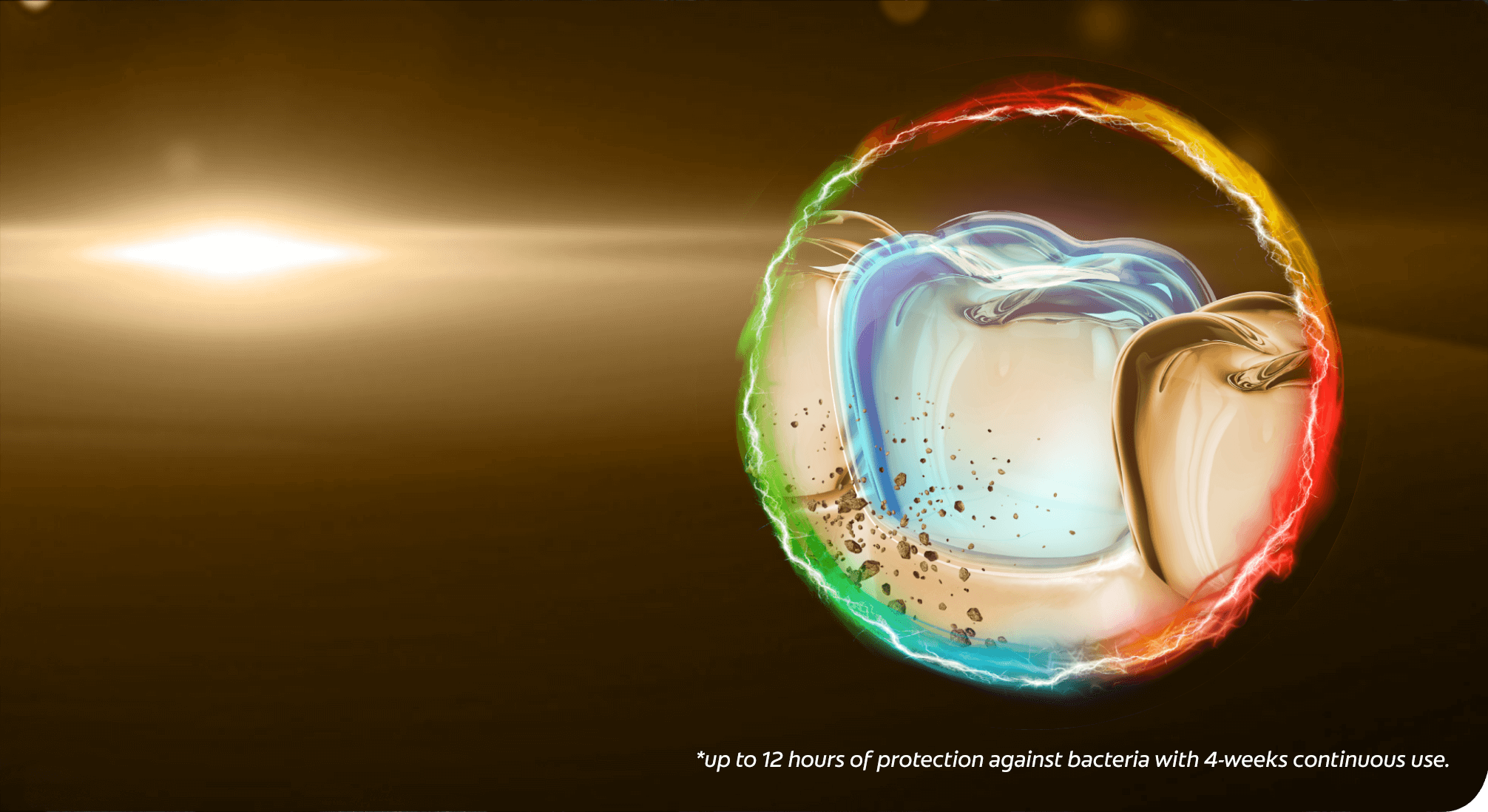 Tartar Control
Colgate Total actively prevents tartar formation and build-up by reducing plaque, preventing its mineralisation and reducing bacteria*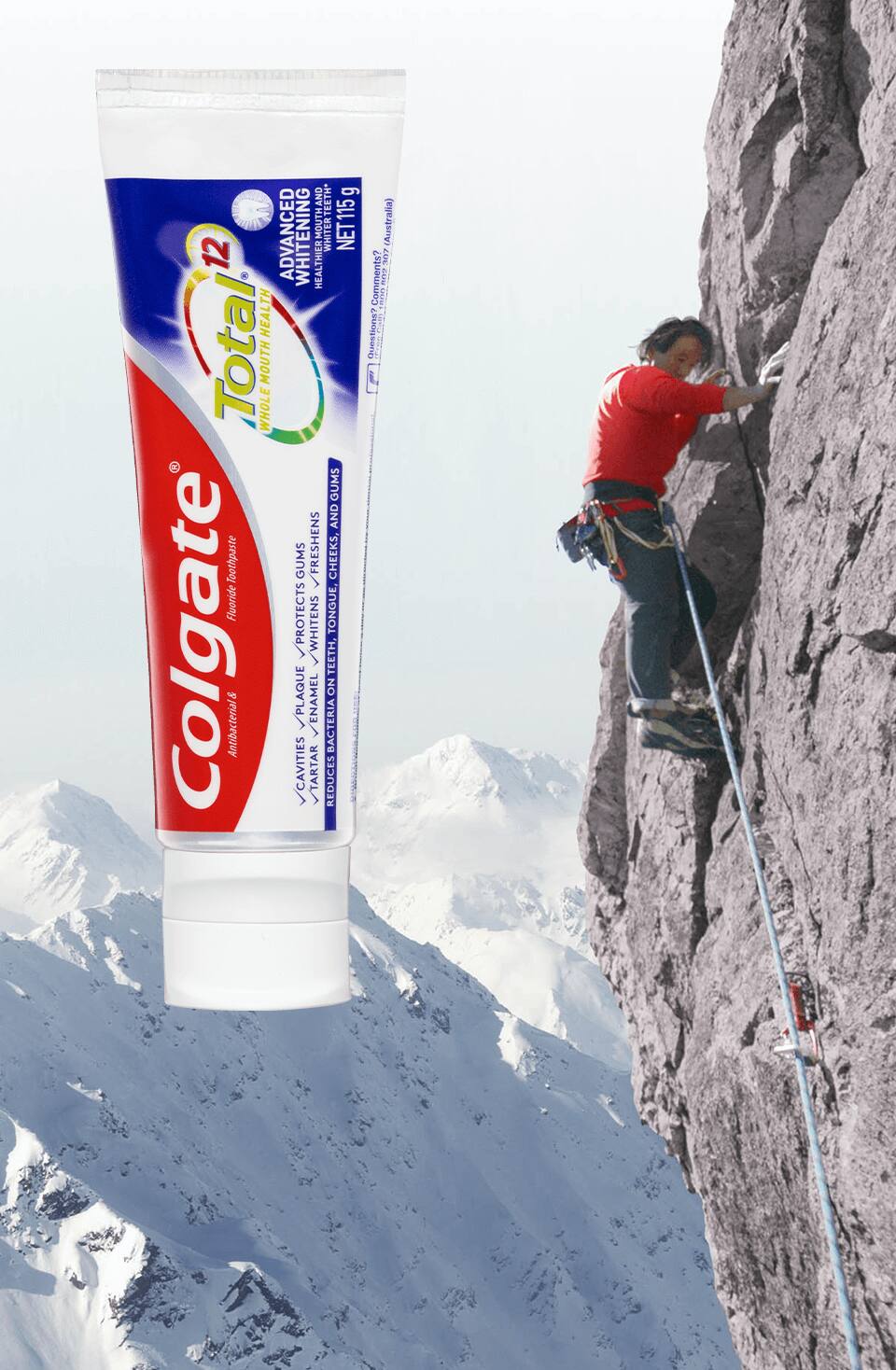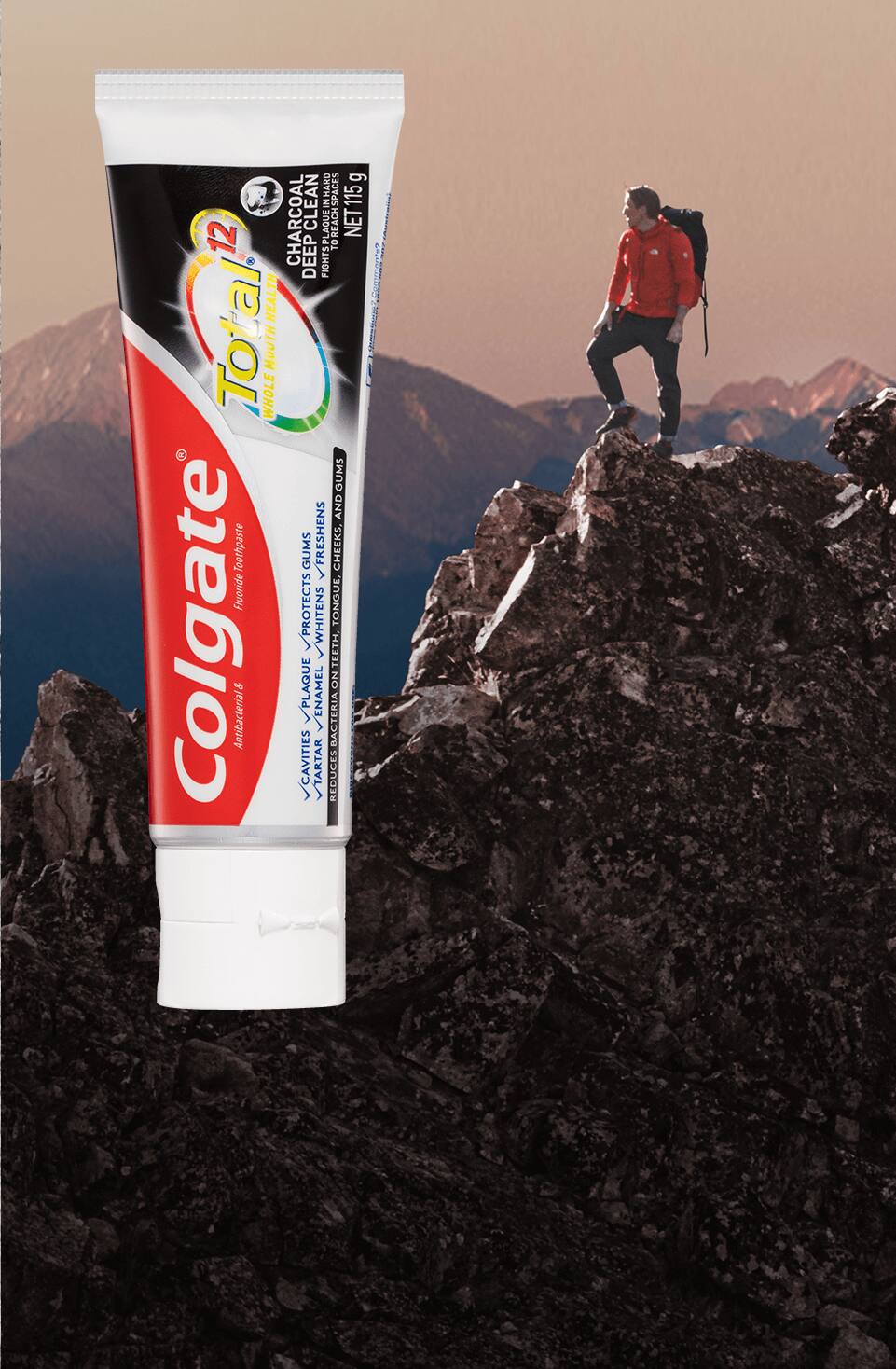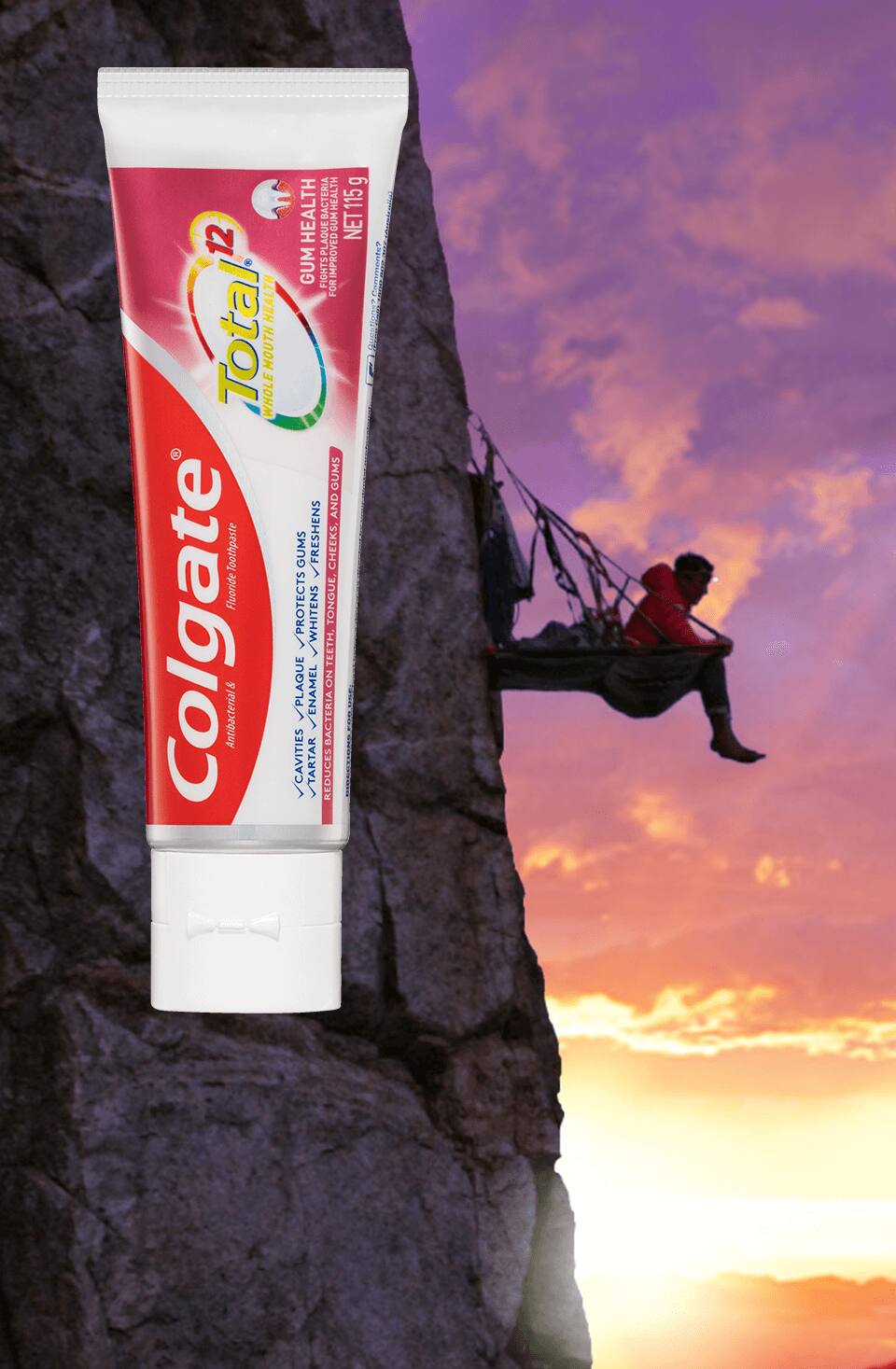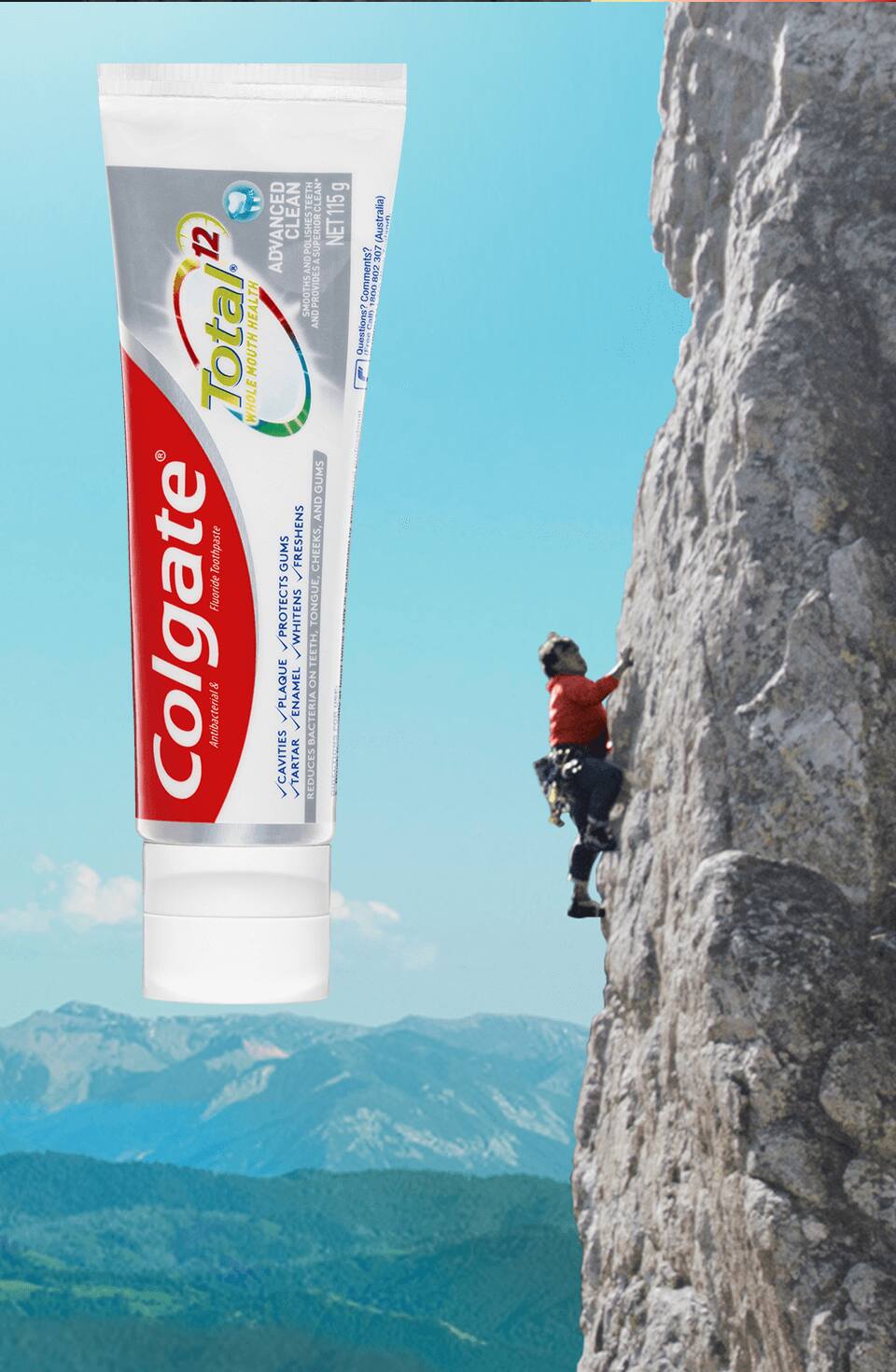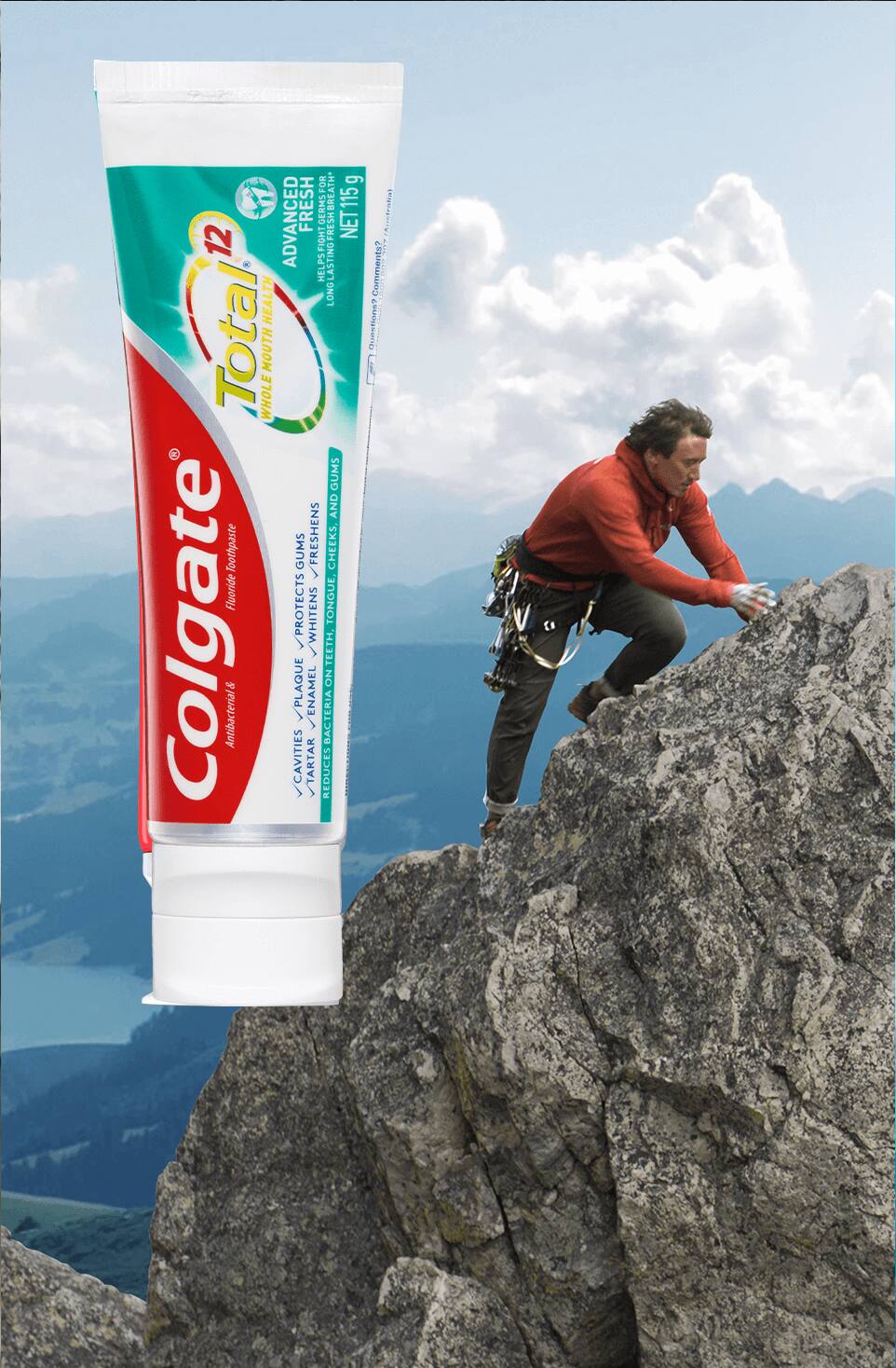 FREQUENTLY ASKED QUESTIONS
Colgate Total gives you whole mouth health. The Colgate Total technology uses a unique combination of ingredients like zinc and arginine, and forms a pro-active barrier that fights bacteria not just on teeth, but also your tongue, cheeks & gums, so that your whole mouth is healthy.

Zinc proactively fights against bacteria in the mouth, and arginine works to enhance its delivery so that your whole mouth – teeth, tongue, cheeks and gums - gets the benefits of its advanced protection.