Colgate® Advanced Whitening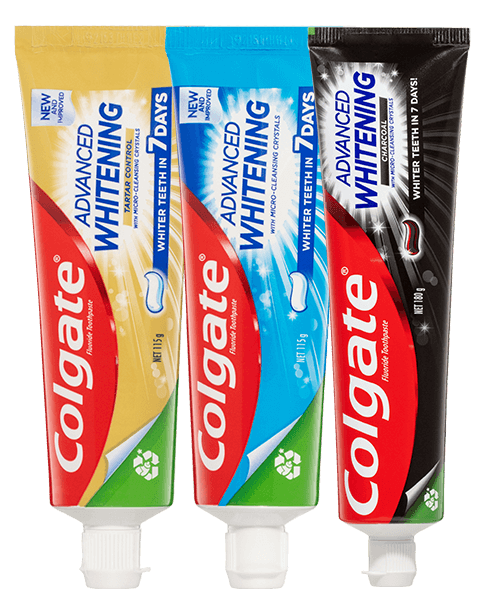 Effectively
removes stains
Colgate Advanced Whitening is a range of whitening toothpastes that contain Micro-Cleaning Crystals. Advanced Whitening works to gently polish, lift stains and effectively whiten your teeth.
As well as working to give you whiter teeth in 7 days, Advanced Whitening fights plaque and cavities to ensure your teeth stay healthy & strong too.*
*with twice daily brushing.