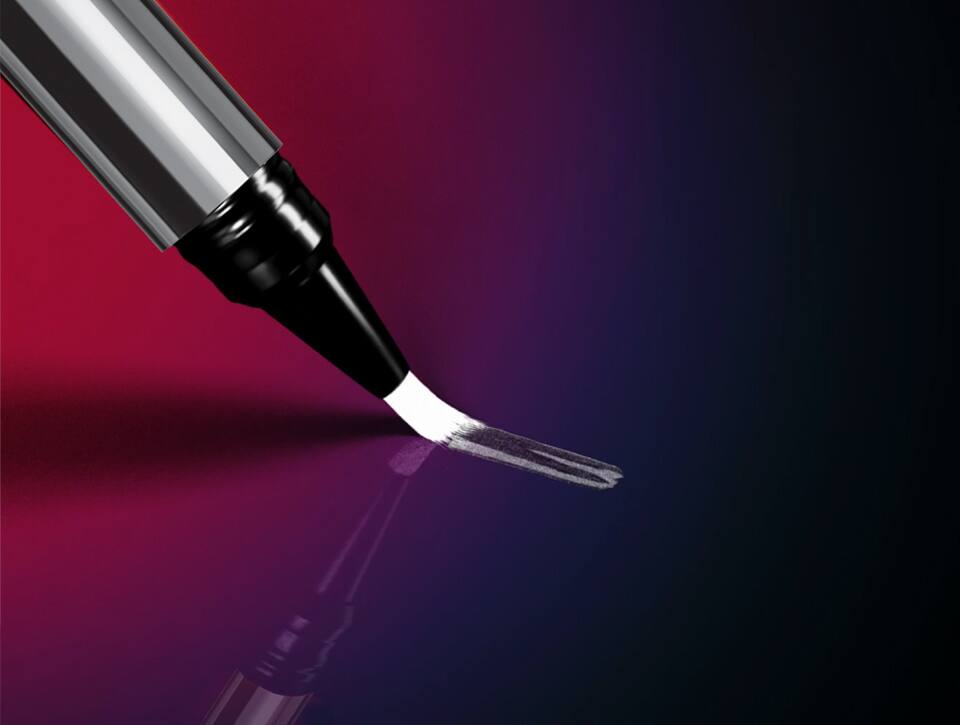 FOLLOW THESE EASY HOW-TO-STEPS FOR A WHITER, BRIGHTER SMILE AT HOME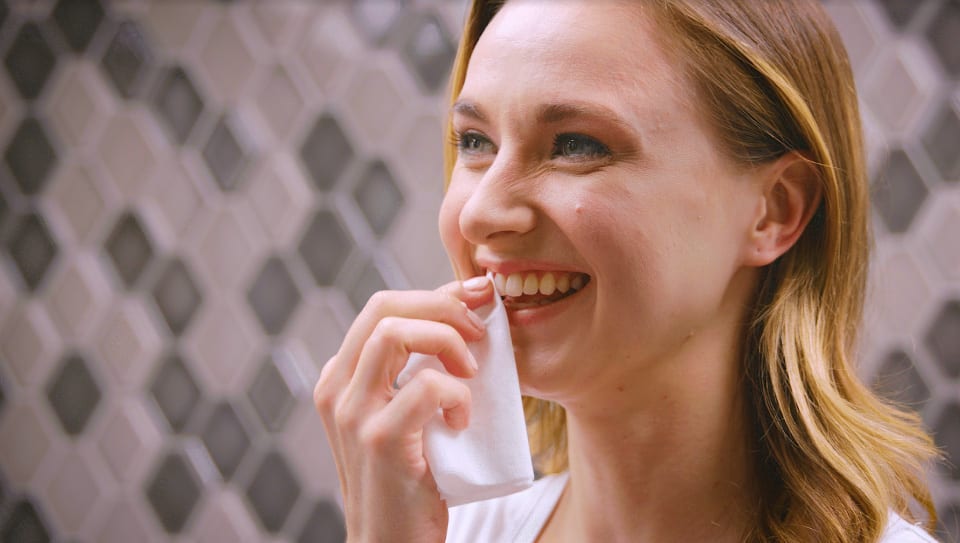 DRY
After brushing your teeth, dry teeth with a tissue.

PRO TIP: When your teeth are dry, the film adheres to your teeth better, for enhanced whitening!

CLICK
CLICK until a small drop appears.
First use may require 20 clicks.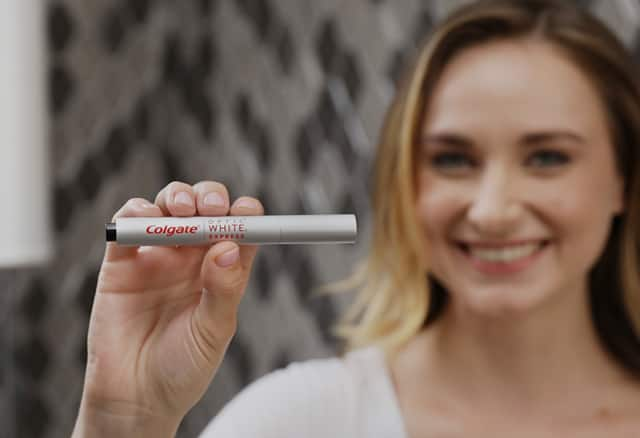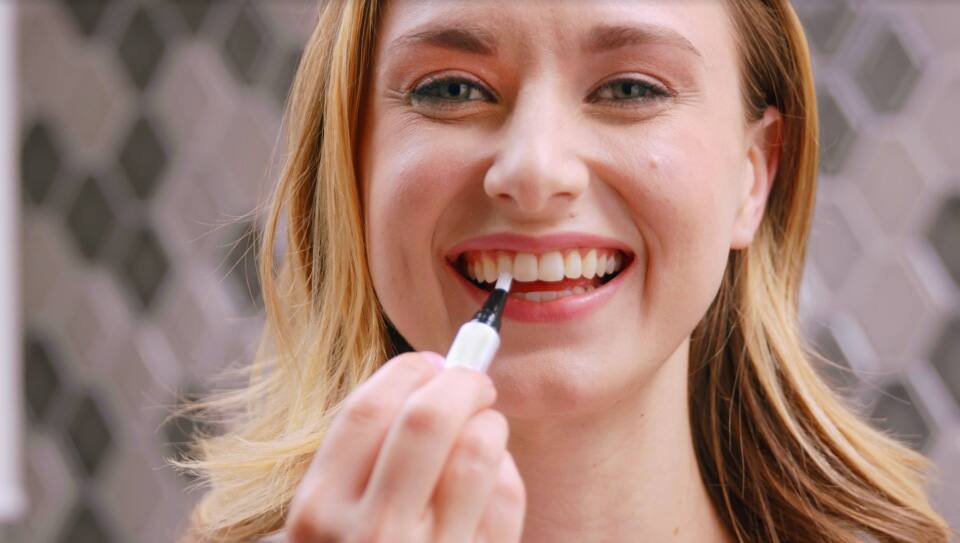 APPLY
APPLY a thin layer to each tooth an allow to dry.
PRO TIP: 1-2 drops of serum covers up to 4 teeth.
Wait 1 hour, then brush with water to remove.

REPEAT
REPEAT process for a total of 3 applications on Day 1 (suggested morning, noon, evening), and a total of 2 applications (suggested morning & evening) on Days 2-7.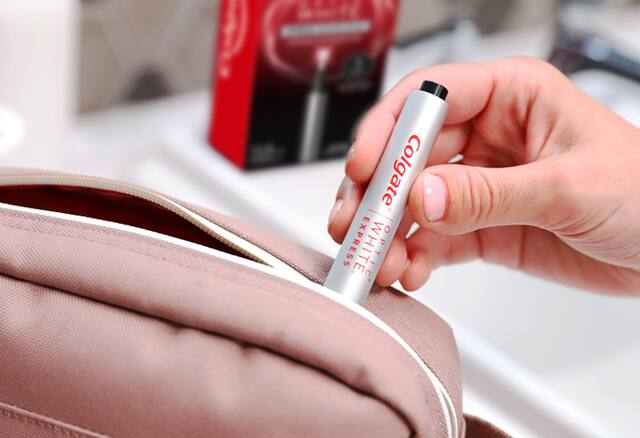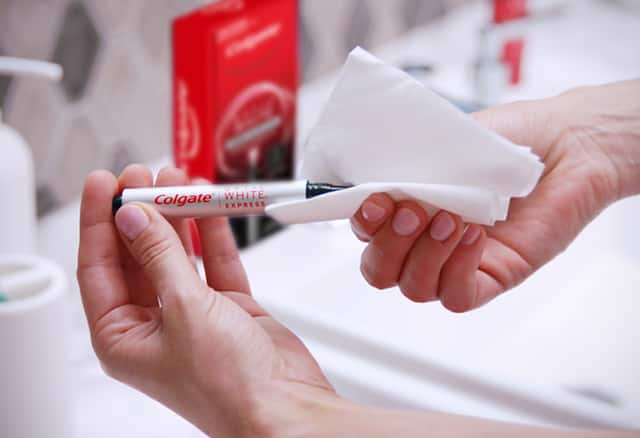 CLEAN
After use, wipe the brush bristles with a dry tissue, do not use water.
Close the cap tightly until you hear a "click" to avoid hardening of the tip.
PRO TIP: If the pen tip hardens, do not rinse with water. Instead click pen 2-3 times and the new serum will soften the bristles.