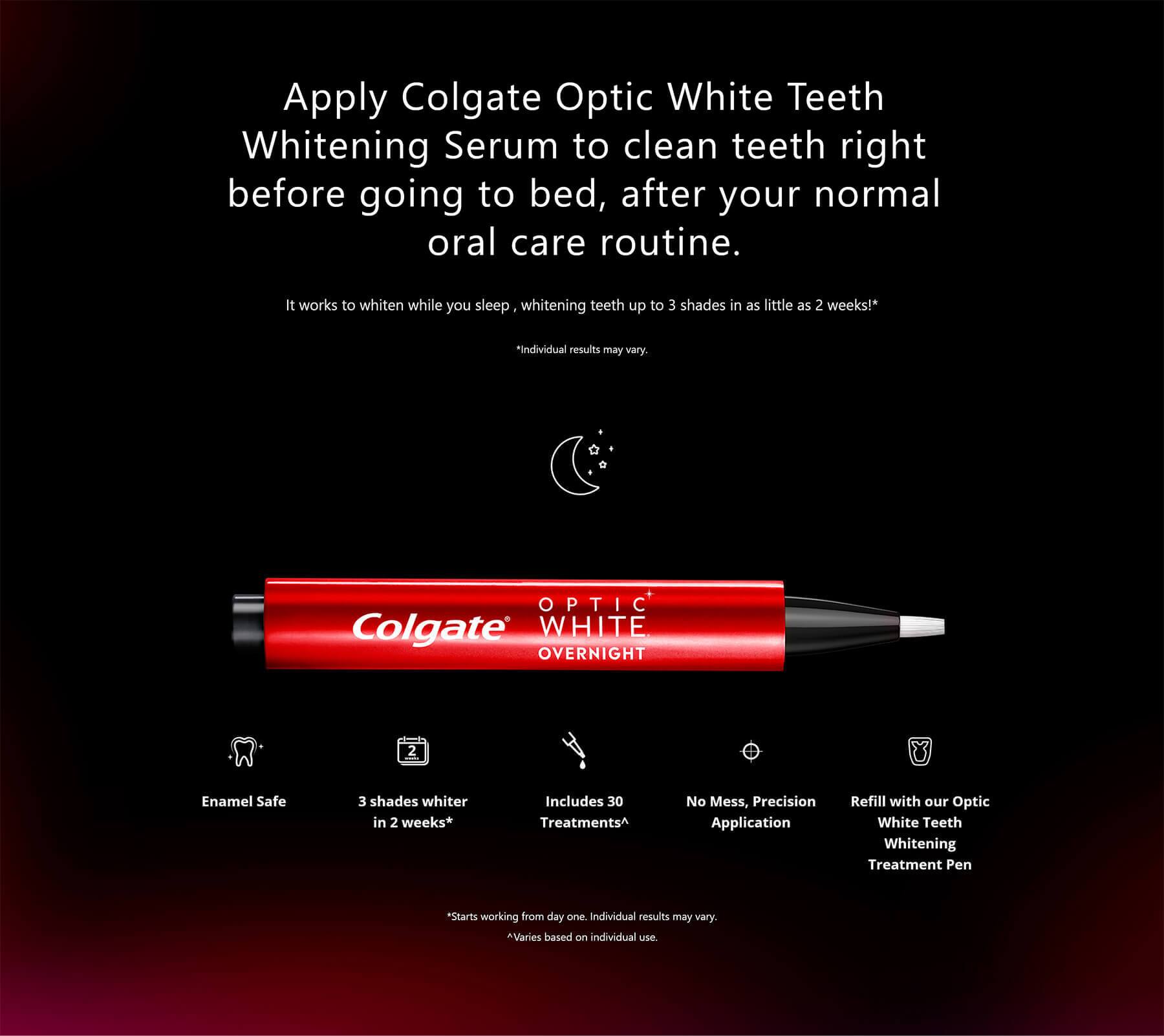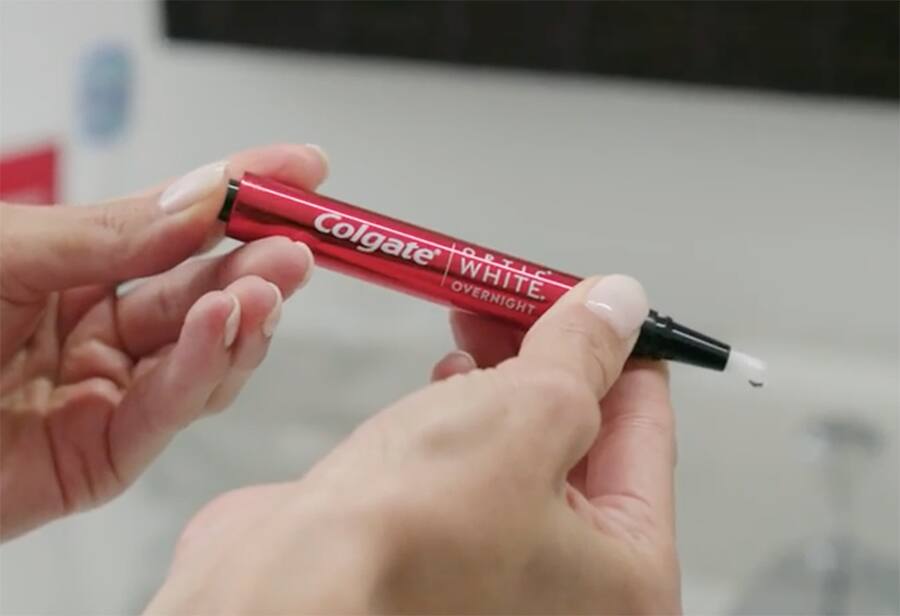 Dry teeth before use
When your teeth are dry, the film adheres to your teeth better, for enhanced Whitening. By simply dabbing teeth with a tissue before use, you allow the technology to work at its best!
Do not use water
After use, make sure to wipe the brush bristles with a dry tissue, do not use water. If clumping occurs on the pen bristles, click pen and allow the fresh serum to run through, softening the brushes.