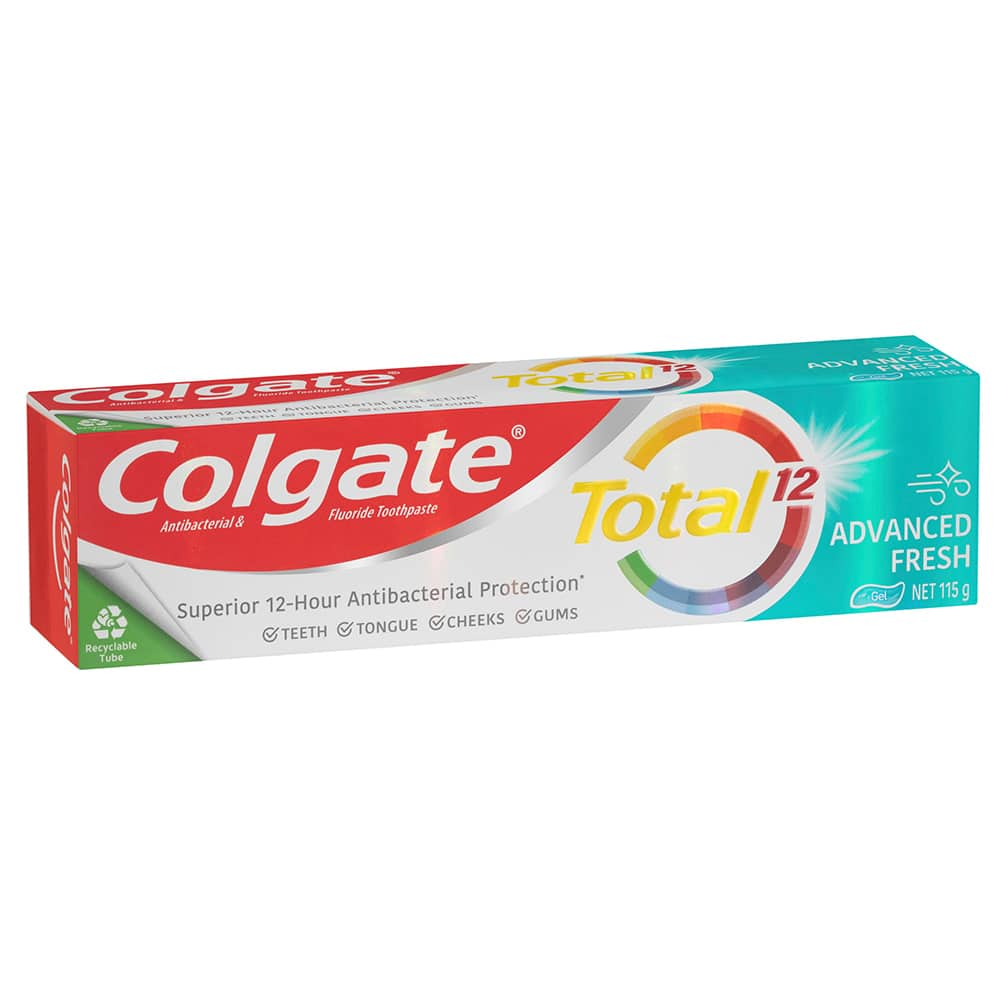 Colgate Total® Advanced Fresh Toothpaste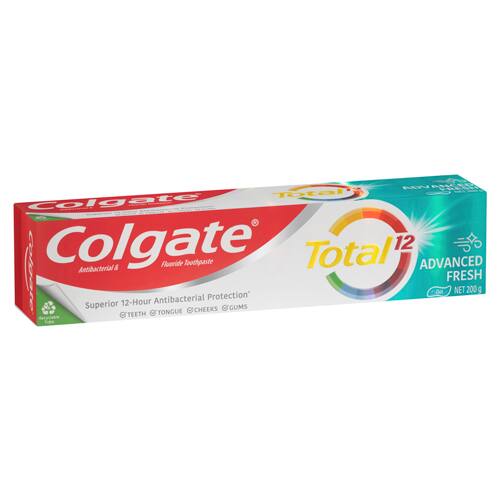 Colgate Total Advanced Fresh Toothpaste Thumb 1
Colgate Total Advanced Fresh Toothpaste Thumb 2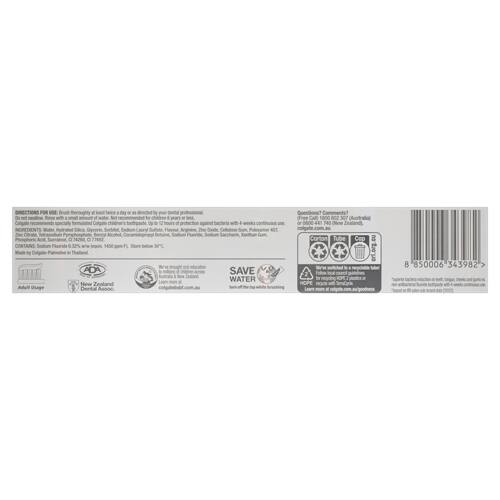 Colgate Total Advanced Fresh Toothpaste Thumb 3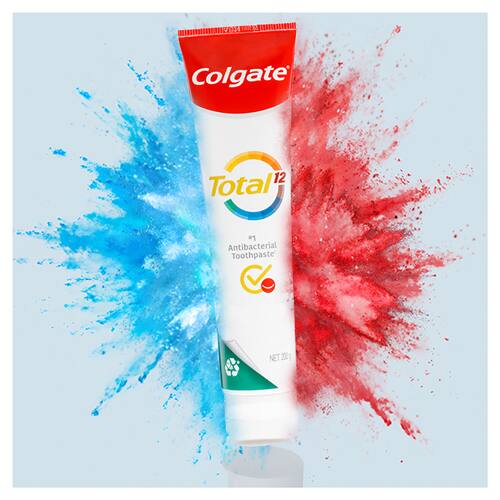 Colgate Total Advanced Fresh Toothpaste Thumb 4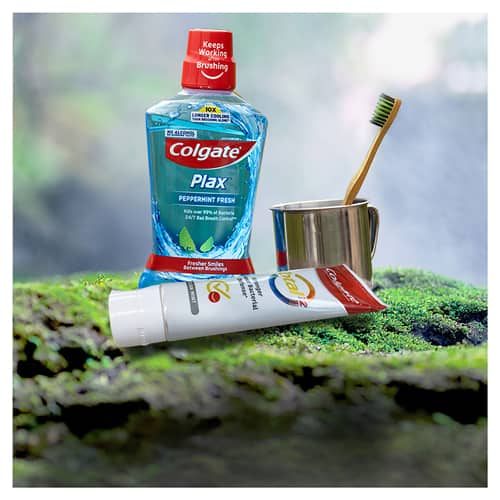 Colgate Total Advanced Fresh Toothpaste Thumb 5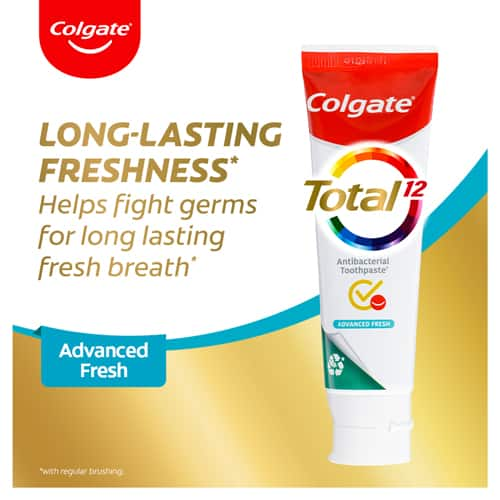 Colgate Total Advanced Fresh Toothpaste Thumb 6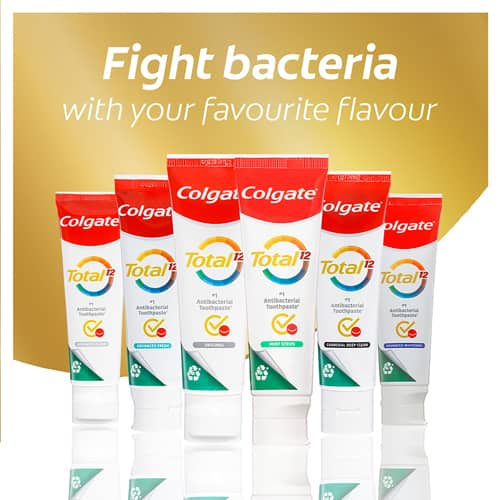 Colgate Total Advanced Fresh Toothpaste Thumb 7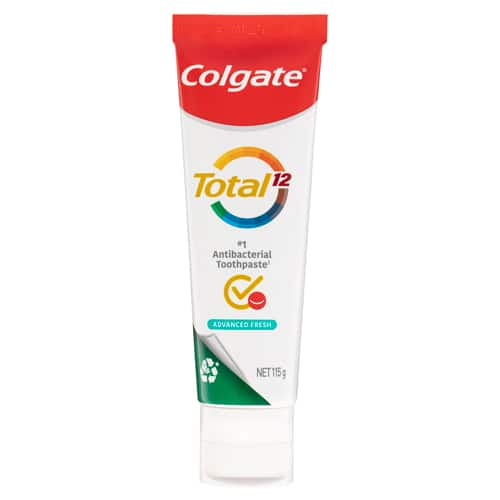 Colgate Total Advanced Fresh Toothpaste Thumb 8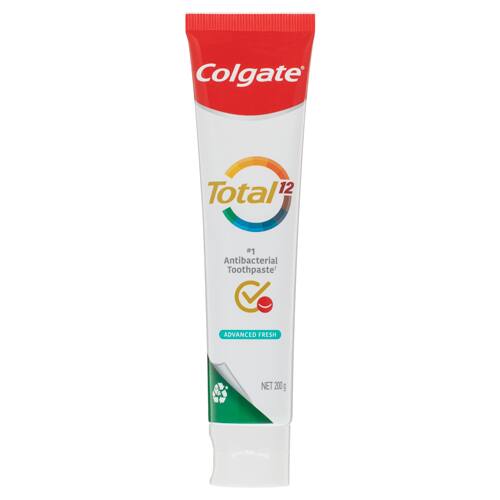 Colgate Total Advanced Fresh Toothpaste Thumb 9
Colgate Total® Advanced Fresh Toothpaste
Having fresh breath gives you the confidence to connect with the world around you. That's why Colgate Total® Advanced Fresh antibacterial fluoride gel toothpaste's unique formula helps fight bacteria which can be a cause of bad breath – not just on teeth, but also your tongue, cheeks, and gums for 12 hours*.

1. Up to 12 hours of protection against bacteria with 4-weeks continuous use
*with 4 weeks of continuous use.

Fluoride Content
Sodium Fluoride 0.32% w/w (equiv. to 1450 ppm F).
Fights bacteria which can be a cause of bad breath – to give you long lasting fresh breath1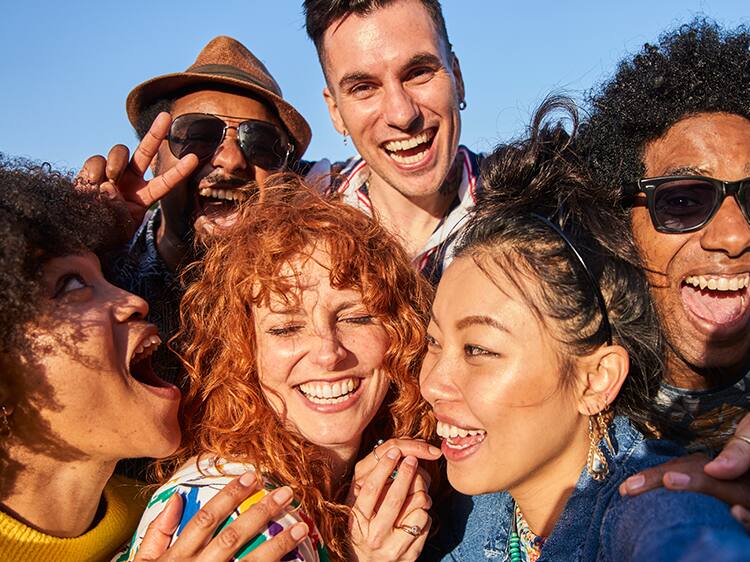 Unique technology for long-lasting cooling sensation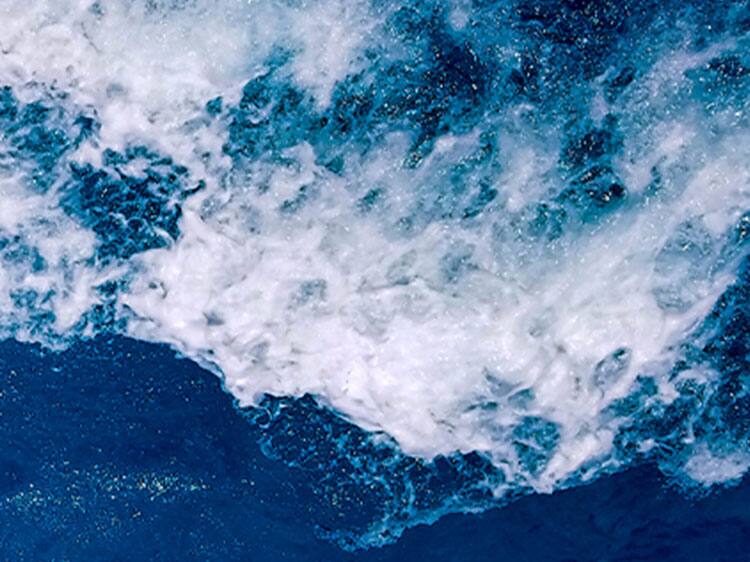 Instant neutralisation of odours associated with bad breath1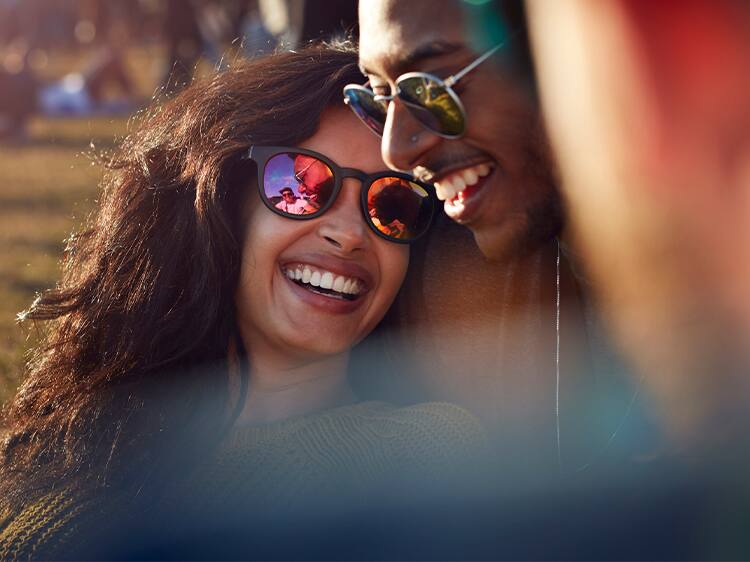 12-hour continuous protection1