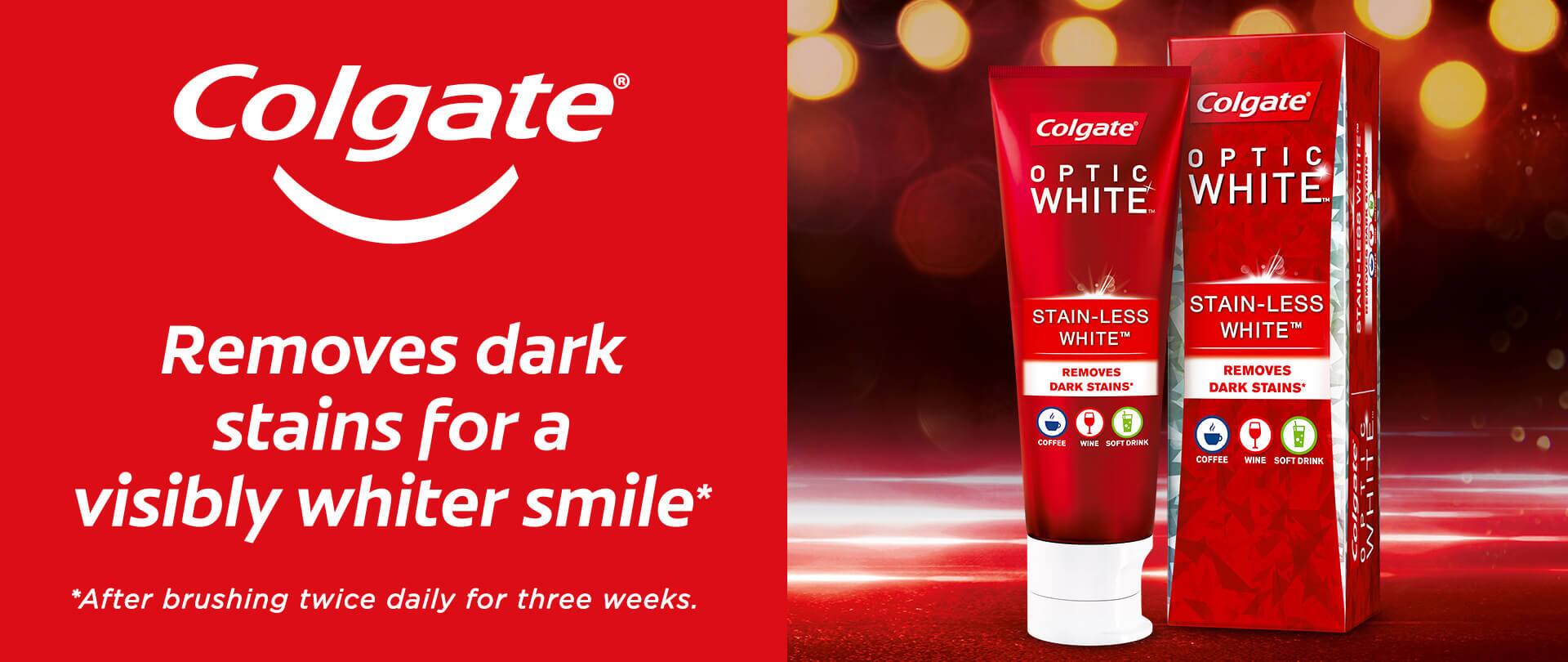 Colgate® Optic White™: The Reviews Are In
Whiter, brighter teeth - Jessica712
I have been using this product Colgate® Optic White™ toothpaste for months now and I really have noticed a difference in the whiteness and brightness of my teeth.

Optic White™ Enamel Protect - ray_jay
This new version is great because it protects the enamel as well as cleanses. Super impressive as it whitens and protects my teeth!

Lives up to all the hype! - Elefante
I have been using this toothpaste for 3 months now and I can't go without it! It truly whitens your teeth, I saw results after a week's use and love waking up to see pearly whites!


Wonderful white - Alicemarie
Love this product Colgate® Optic White™ toothpaste! I gave it a try and noticed how my teeth were whiter within a week! I definitely recommend!


Works like a charm! - Crystal746
This toothpaste is great! I love the packaging but more importantly, I really notice that my smile is brighter and whiter after using it for a few months now.


For that worthy smile - MaxPower
Fresh taste, whiter teeth, affordable; yes, yes and yes! Optic White™ works well and has pleasant taste. I will continue to use it due to the positive results it's given my teeth. It leaves me happy when flashing a smile because I know my teeth look clean and fresh. I'm not worried about stains or discolouration anymore.


A shimmering, radiant smile - Beauty Fan 69
This toothpaste is wonderful. It offers a thorough all-round clean that instantly refreshes. My teeth are noticeably whiter since using Colgate® Optic White™ and at an affordable price, you can get that dentist feeling every day at home.